Home Business Opportunities
Home Business Ideas: Free Yourself from the Nine-to-Five
Home based businesses are becoming more and more popular. Since the 2008 recession, the economy has changed and people are looking for more ways to earn money from the comfort of their own home rather than to be at the beck and call of a company that may one day lay them off.
Work From Home Business Ideas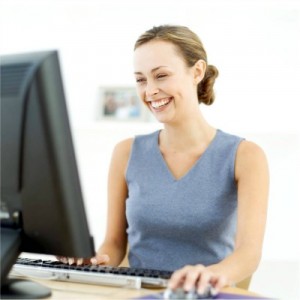 Regardless of the type of educational background you have or your previous work history, there is a home business idea that's right for you.
English Tutor
Online English tutors are more in demand now then ever. Anxious individuals from foreign countries looking to get a leg up on the competition will pay good money for quality internet-based lessons, and you could be raking in the cash from the comfort of your home office.
Being an English tutor is one of the best home based businesses because you're using a skill that you've had for nearly your entire lifetime. It may be beneficial, however, to take a week long ESL tutor course online to familiarize yourself with teaching basics. While you may have to pay to take such a class, the unlimited potential in this field is well worth the investment.
Childcare Services
If you love kids, then this home business is for you.
Busy professionals always have a need for someone to look after their young ones while they are away at work and full time private babysitters are often a luxury that only the rich and famous can afford. Your home based childcare business is the answer that they've been looking for.
A childcare business is relatively easy to setup and maintain. You must obtain business licenses from your particular state and may have to go through a thorough home inspection with a government official before you can open your business. At up to $500 per child a month depending on their age, this business can be extremely lucrative and rewarding.
Virtual Assistants
With the right amount of practice and training, anyone can be a virtual assistant.
A virtual assistant business is one of the best home based business opportunities because the majority of the American workforce already has the experience that is required to get started. Virtual assistants must know how to use such programs as Microsoft Excel, Word, PowerPoint and online communication tools. Since most of us already use these programs on a daily basis, starting this type of home based business is very easy.
There are a variety of websites that are available to help new virtual assistants get started. While most employers will request some sort of certification before they hire you, online tests are offered for an affordable price that will satisfy this requirement.
Make Money Blogging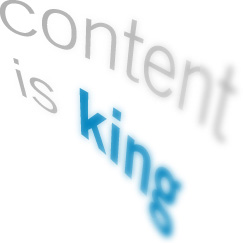 As the internet world becomes more competitive every day, websites are looking for efficient and affordable methods for staying on top of search engine rankings. Quality written content that's updated daily is the only way to achieve this goal.
The best part about content writing is that you don't have to be a professional writer to get started, however, college-level writing free of grammatical and spelling errors will take you far.
The best way to get started in this type of business is to publish some work on article submission websites. Once you have built a solid portfolio, contact major content writing websites and companies that need writers to produce quality content for their clients. Direct them to your awesome portfolio and wait for the work to roll in!