How To Find Best Home Based Business Opportunities
If you look online, you will find plenty of home based business opportunities. Many websites that promote these home based businesses claim that you can make a great amount of money working from home. This leads many people to ask themselves: are these claims really true, or are all of these opportunities a scam that is designed to make money only for those that promote them?
What To Look For In A Home Based Business
The reality is that there are many legitimate opportunities to build a business from home and earn money with it. But those who want to be successful in creating their business will need to learn how to find solid, long-term businesses to join. Separating these from home based business scams is quite easy.
The first thing to pay attention to is whether a website that you're looking at is claiming that you can make big earnings each month. This, in itself, does not guarantee that the opportunity is a scam. There are actually people who make $5,000, $10,000, and even $20,000 a month from their home based business.
However, to achieve such an income, one must make considerable effort, show ingenuity and entrepreneurship, and be willing to reinvest their profits into their business. If you see an offer that claims you can make big money with very little effort on your part, or that "guarantees" you will be able to get a huge income simply by joining.
Home Based Business Reviews
Take the time necessary to research an opportunity before spending any money on it. Many sites that promote business opportunities online are quite vague at first. But as you browse the site for more information, you should be able to get a clearer picture of what the whole business is about.
Before you invest any money in an opportunity, you will need to know exactly what you will be doing to earn money. This could be promoting affiliate offers, reselling products purchased from a wholesaler, providing services online, etc. If a site is asking you to pay just to receive more information on the type of business being promoted, it is usually not a good sign.
Home Based Business Research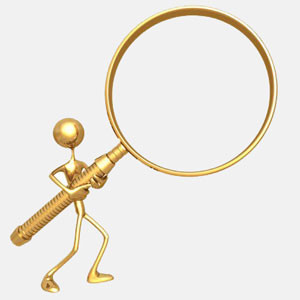 Finally, doing your own research on the home based business opportunities you are considering is a must. Don't simply take the word of anyone promoting an opportunity, whether it is online or in person. Research the company behind the opportunity and see what others have said about it.
Take a look at online discussion forums centered around home based business to see what others have said about that specific opportunity. By doing so, you will be able to get some independent information from knowledgeable people who run their own business. You can also ask questions if you want to learn more about a certain industry, like affiliate marketing, or an opportunity that you've discovered.
There are many perfectly legitimate ways to make money with a business you run from your home. All you need to do is exercise a bit of due diligence and gather the information you need before you spend any of your money on a new business.